EVERGREEN LINEN SUSTAINABILITY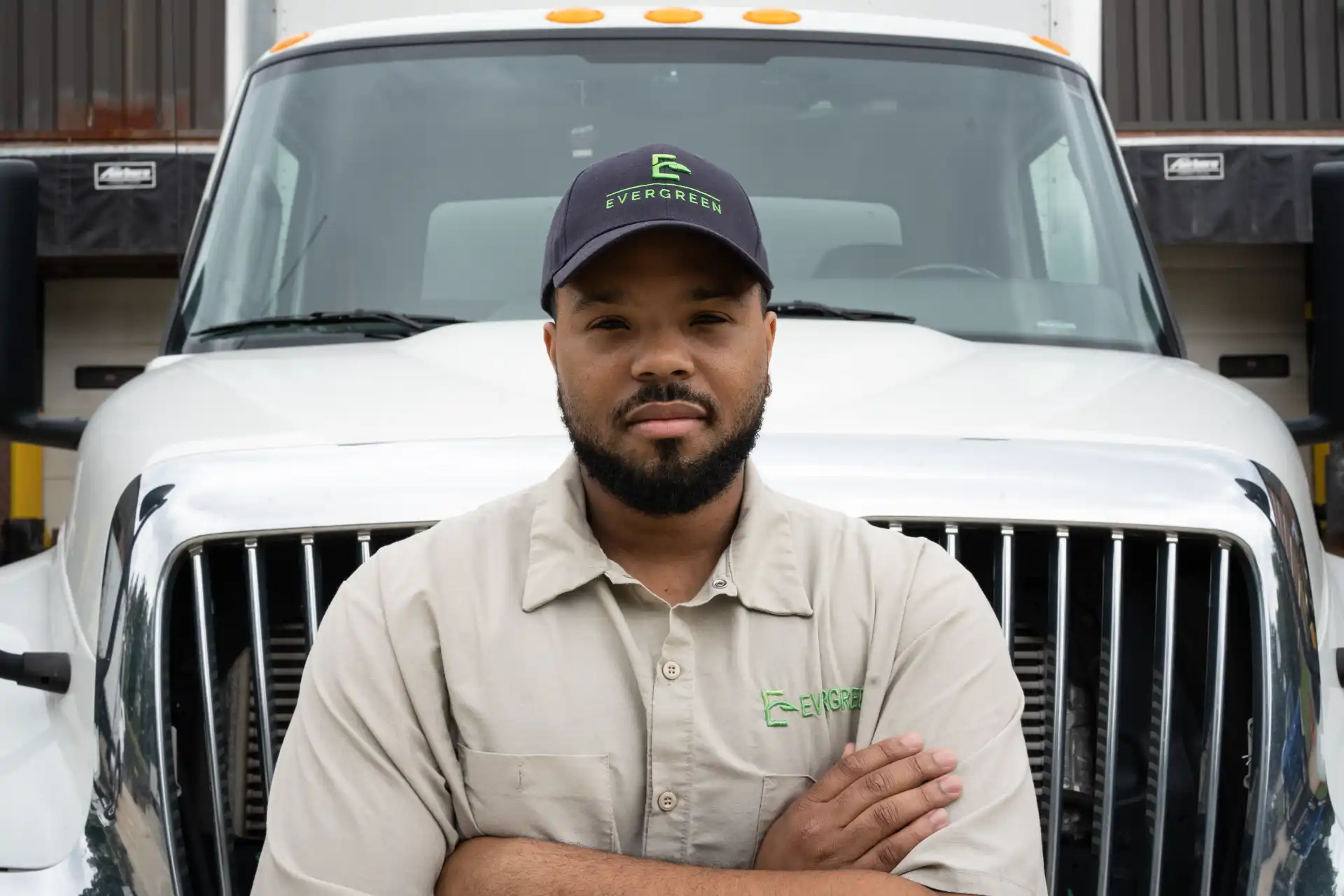 evergreen linen sustainability
At EverGreen Linen, we understand the critical role we play in supporting the communities where we operate. We also recognize the immense responsibility we have to protect our planet while serving our clients. That's why the EverGreen sustainability philosophy is at the core of everything we do.
Our Commitment to Sustainability
Green Technologies: We utilize eco-friendly technologies and processes that minimize water usage, energy consumption, and waste generation. Our commitment to continuous improvement means we're always searching for innovative ways to reduce our environmental footprint.
Biodegradable Detergents: We use biodegradable, environmentally friendly detergents to clean your linens and scrub apparel. These products ensure thorough disinfection while being kind to the Earth.
Water Conservation: Our high-efficiency tunnels are designed to use significantly less water. This not only conserves this precious resource but also reduces the energy required to heat the water.
Energy-Efficient Operations: We've invested in newer vehicles to reduce fuel consumption, upgraded plant lighting to reduce our electricity consumption, and lowered water temperatures paired with the right chemistry to further minimize our carbon footprint.
Waste Reduction: Our commitment to recycling and responsible waste management means that we send as little as possible to landfills. All unusable linen is reused/repurposed via our partnerships with linen recycling vendors. We're constantly exploring ways to repurpose and recycle our materials.
Join Us in the Sustainability Journey! Together, we can make a difference by conserving resources, reducing waste, and promoting a healthier planet for generations to come. Contact EverGreen Linen today to learn more about our sustainable practices and how we can help your facility maintain impeccable cleanliness while respecting the Earth.
At EverGreen Linen, we stand apart from the competition by upholding a set of values that have guided us throughout our journey. From the very beginning, our vision has been clear – to treat people the right way, whether they're clients or members of our dedicated team. We wanted to create an intimate bond with our clients, fostering a level of trust and understanding that transcends mere business transactions.
Transparency and an engaged management team are the cornerstones of our approach. We don't overpromise, and we're honest about deliverables. Our commitment is to grow strategically throughout the Southeast, seizing opportunities to make a great impact for our clients. At EverGreen Linen, it's more than just a business; it's a commitment to people, integrity, and a vision to grow together. We believe that when you put people first, success naturally follows. If you're new to EverGreen Linen, we invite you to join us on the journey to provide you with exceptional linen services and build a lasting relationship along the way.
To stay updated with our latest developments and industry insights, we invite you to get started by contacting us here or connect with us on LinkedIn.
WE ARE EVERGREEN LINEN SOLUTIONS
Where relationships matter