hospitality laundry services (cog)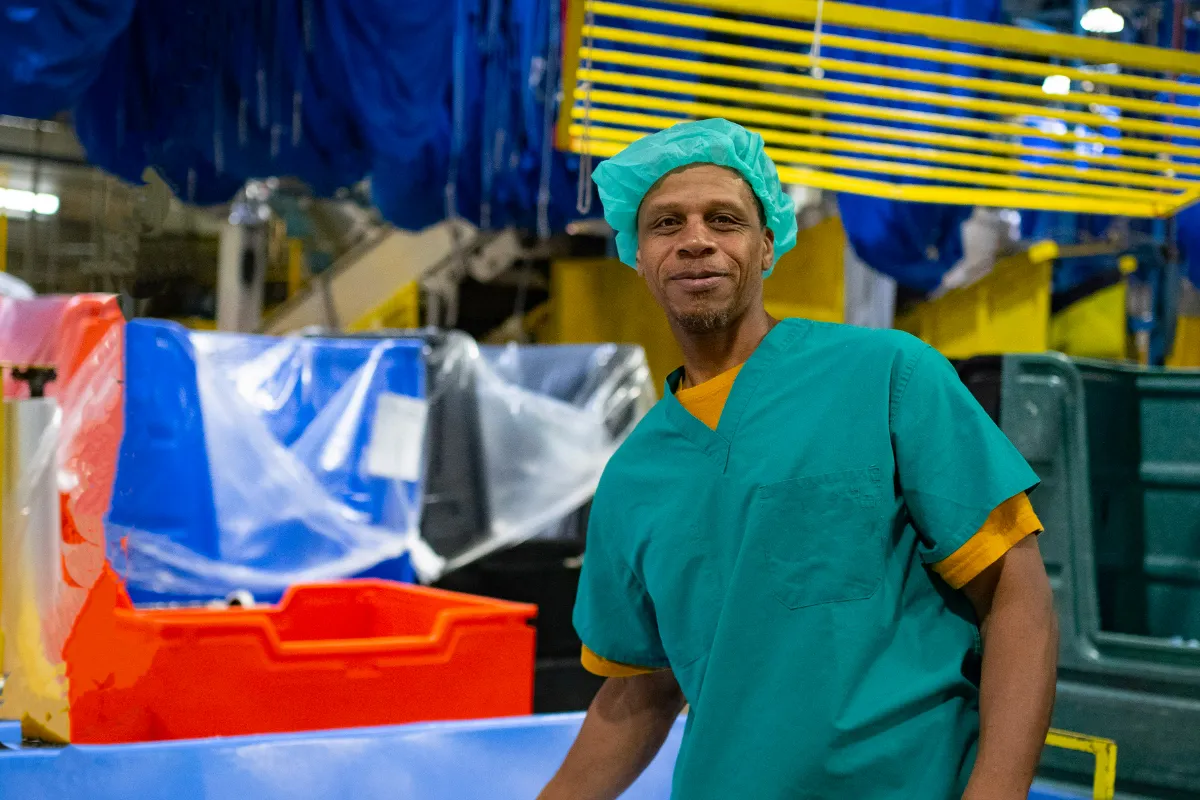 hospitality Laundry Services (cog)
EverGreen Linen provides high-quality hospitality laundry services for hotels and other lodging facilities. Recognizing the importance of your guests' comfort and well-being, we offer laundering solutions tailored to suit your needs. Our quality and wash processes are designed to meet the strict hygiene and safety standards required for optimum cleanliness.
Our Disinfection process incorporates an EPA-registered laundry disinfectant oxidizer with kill claims against 11 microorganisms. This innovative process outperforms traditional chlorine and peroxide methods in disinfection efficacy, while also excelling in maintaining linen whiteness, durability, sustainability, and overall performance. With us, you can rest assured all linen laundered in our facilities meets the highest cleanliness standards.
Our "Keep Separate" program ensures the segregation of your linens from those of other clients, effectively eliminating the risk of cross-contamination and preserving the accuracy of your inventory count.
Our trained professionals handle your linens with care and attention to detail, ensuring that they are returned to you promptly. Additionally, we provide linen inspection services to help prolong your linen's lifespan ultimately saving you money.
We offer flexible delivery schedules to ensure that our clients always have access to clean, fresh linens. Our laundry services are also competitively priced, ensuring that our clients get the best value for their money.
At EverGreen Linen, we are committed to providing our clients with exceptional service. Our team of experts is always available to answer any questions and provide support whenever needed. We take pride in our ability to deliver high-quality linens and exceptional service to our clients.
Contact us today to learn more about our services and how we can help meet your linen needs.
At EverGreen Linen, we stand apart from the competition by upholding a set of values that have guided us throughout our journey. From the very beginning, our vision has been clear – to treat people the right way, whether they're clients or members of our dedicated team. We wanted to create an intimate bond with our clients, fostering a level of trust and understanding that transcends mere business transactions.
Transparency and an engaged management team are the cornerstones of our approach. We don't overpromise, and we're honest about deliverables. Our commitment is to grow strategically throughout the Southeast, seizing opportunities to make a great impact for our clients. At EverGreen Linen, it's more than just a business; it's a commitment to people, integrity, and a vision to grow together. We believe that when you put people first, success naturally follows. If you're new to EverGreen Linen, we invite you to join us on the journey to provide you with exceptional linen services and build a lasting relationship along the way.
To stay updated with our latest developments and industry insights, we invite you to get started by contacting us here or connect with us on LinkedIn.
WE ARE EVERGREEN LINEN SOLUTIONS
Where relationships matter