healthcare cost management program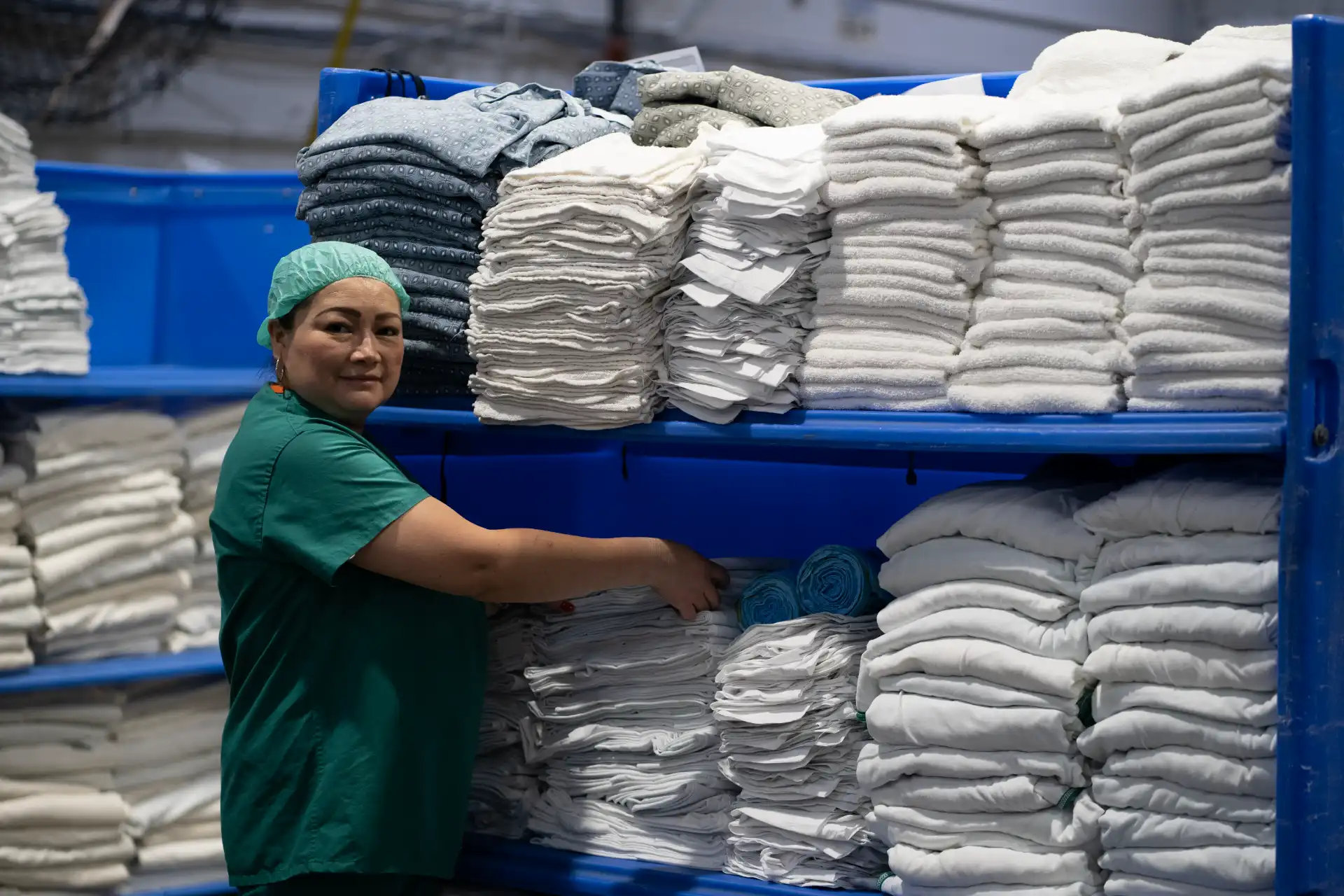 healthcare cost management program
At EverGreen Linen, our dedication lies in assisting our clients to minimize consumption and enhance program cost savings, all while safeguarding the quality of patient care. We firmly believe that a combination of dedicated account representation, progressive technology, and comprehensive education can make all the difference. Our healthcare cost management program offers a wide array of solutions, including:
Dedicated Client Service Directors: Personalized support for your unique needs.
Linen Management Software: Advanced technology to streamline utilization.
Linen Awareness In-services: Education to promote best practices.
Linen Committee Meetings: Collaborative sessions to optimize strategies.
Quarterly Business Reviews: Periodic assessments to track progress.
Product Mix/Usage Assessments: Tailoring solutions to your requirements.
Par Reviews/Inventory Stock Levels: Ensuring you have what you need; when you need it.
Detailed Reporting: Insights to make informed decisions.
Online Ordering: Convenient access to your orders and deliveries.
Onsite Linen Program Analysis: In-depth, hands-on evaluations.
Our team of experts is committed to providing training and resources, covering everything from proper linen care to waste reduction and resource conservation. We collaborate closely with your team to create customized plans that align with your specific needs and cost-saving objectives.
At EverGreen Linen, our mission is to empower your business to operate more efficiently and responsibly, leading to long-term success and profitability. Your success is our commitment.
At EverGreen Linen, we stand apart from the competition by upholding a set of values that have guided us throughout our journey. From the very beginning, our vision has been clear – to treat people the right way, whether they're clients or members of our dedicated team. We wanted to create an intimate bond with our clients, fostering a level of trust and understanding that transcends mere business transactions.
Transparency and an engaged management team are the cornerstones of our approach. We don't overpromise, and we're honest about deliverables. Our commitment is to grow strategically throughout the Southeast, seizing opportunities to make a great impact for our clients. At EverGreen Linen, it's more than just a business; it's a commitment to people, integrity, and a vision to grow together. We believe that when you put people first, success naturally follows. If you're new to EverGreen Linen, we invite you to join us on the journey to provide you with exceptional linen services and build a lasting relationship along the way.
To stay updated with our latest developments and industry insights, we invite you to get started by contacting us here or connect with us on LinkedIn.
WE ARE EVERGREEN LINEN SOLUTIONS
Where relationships matter