Healthcare ONSITE LINEN DISTRIBUTION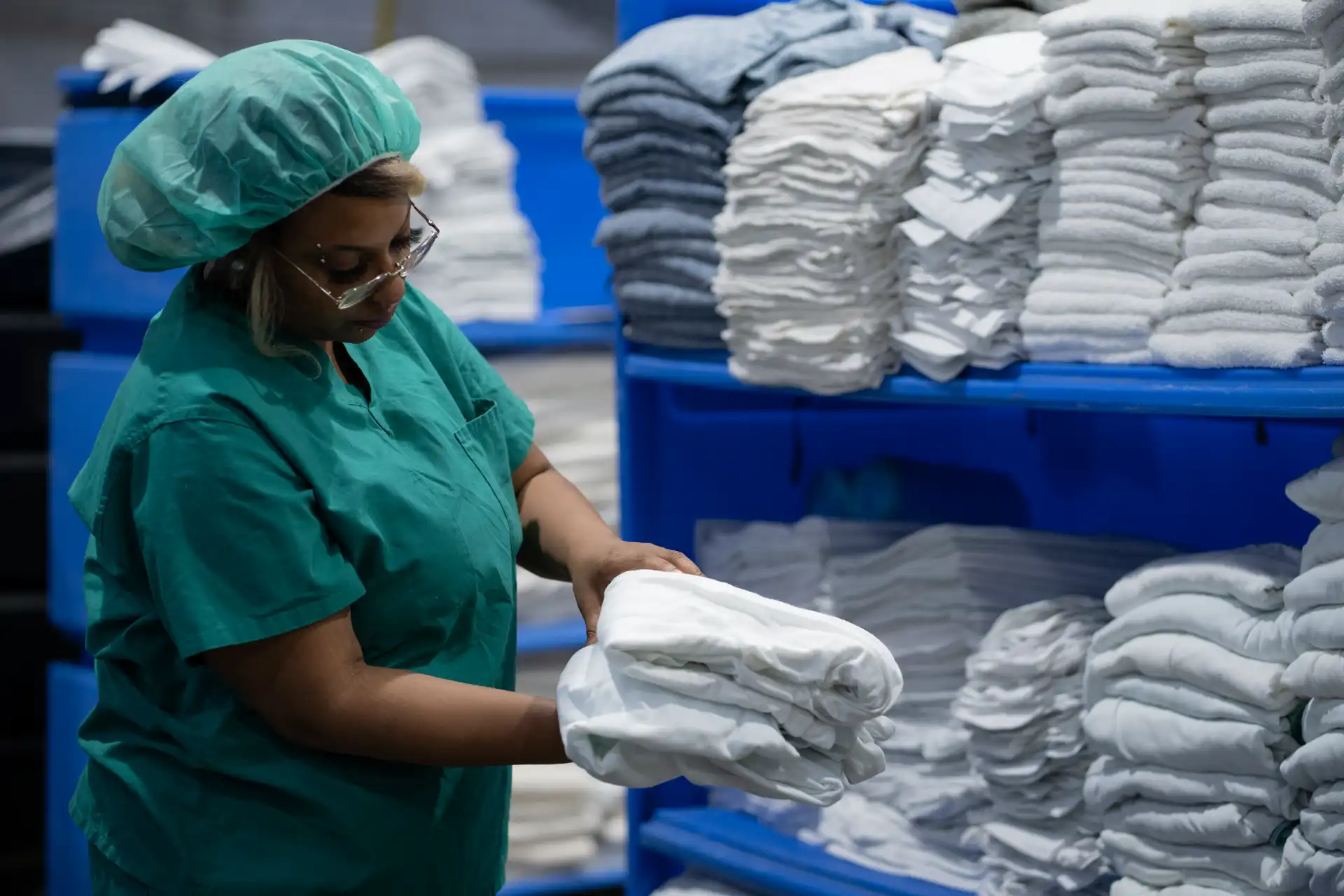 onsite linen distribution
EverGreen Linen is widely recognized as a reliable partner for healthcare facilities, offering comprehensive solutions to optimize linen distribution programs. Leveraging years of industry experience, EverGreen Linen has developed the necessary expertise to effectively staff and manage onsite linen distribution programs, facilitating improved inventory management for healthcare facilities.
EverGreen Linen delivers an extensive range of linen management services, encompassing inventory tracking, stringent quality control, and efficient distribution. Their dedicated team ensures that facilities consistently have the optimal amount of linen available, all while minimizing waste and trimming costs. Furthermore, the implementation of advanced tracking and reporting systems empowers facilities to maintain a comprehensive overview of linen usage and inventory levels, ensuring they are always in the loop and able to make informed decisions.
Choosing to partner with EverGreen Linen represents a straightforward and economical strategy to enhance a facility's linen distribution program. The experienced professionals at EverGreen Linen manage all facets of the program, from staffing to administration, freeing up healthcare providers to concentrate on delivering exceptional patient care. Healthcare facilities looking to elevate their linen distribution processes are encouraged to get in touch with EverGreen Linen today to explore how their services can lead to tangible improvements and efficiencies. Join us on Linkedin.
At EverGreen Linen, we stand apart from the competition by upholding a set of values that have guided us throughout our journey. From the very beginning, our vision has been clear – to treat people the right way, whether they're clients or members of our dedicated team. We wanted to create an intimate bond with our clients, fostering a level of trust and understanding that transcends mere business transactions.
Transparency and an engaged management team are the cornerstones of our approach. We don't overpromise, and we're honest about deliverables. Our commitment is to grow strategically throughout the Southeast, seizing opportunities to make a great impact for our clients. At EverGreen Linen, it's more than just a business; it's a commitment to people, integrity, and a vision to grow together. We believe that when you put people first, success naturally follows. If you're new to EverGreen Linen, we invite you to join us on the journey to provide you with exceptional linen services and build a lasting relationship along the way.
To stay updated with our latest developments and industry insights, we invite you to get started by contacting us here or connect with us on LinkedIn.
WE ARE EVERGREEN LINEN SOLUTIONS
Where relationships matter