Healthcare Facility Cleaning Solutions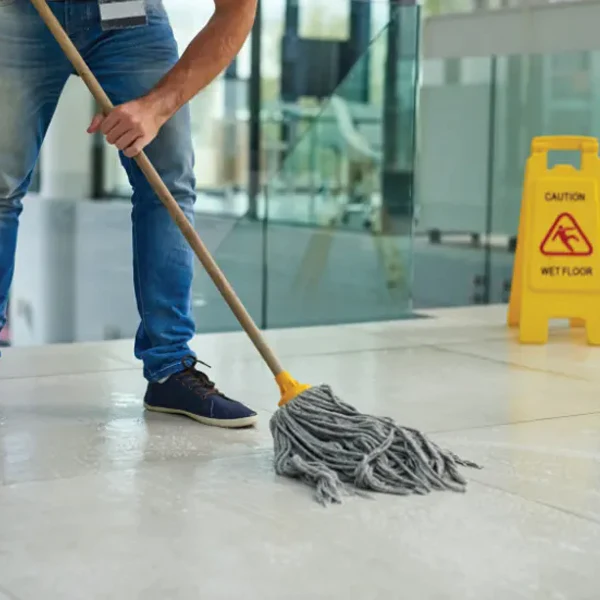 Healthcare facility cleaning solutions
EverGreen Linen Solutions is a provider of high-quality healthcare facility cleaning solutions and products designed to meet the housekeeping needs of your facility. We understand that maintaining a clean and hygienic environment is essential in healthcare settings, which is why we offer a range of products including mats, mops, and cleaning cloths. In addition to cleaning products, we provide a service to disinfect your facility-owned cubicle/privacy room curtains. 
Mats: Our mats (i.e., area protection mats, custom logo mats, anti-fatigue mats) are specially designed to prevent slips, trips, and falls in high-traffic areas, while also trapping dirt and moisture to prevent it from being tracked throughout the facility. They are durable and easy to clean, making them an excellent investment for any healthcare facility.
Mops: We also offer a wide range of mops to suit various cleaning needs. Our microfiber mops are ideal for use in healthcare facilities as they are highly absorbent and can be used with minimal water, reducing the risk of slip and fall accidents. We also offer traditional mop options for larger areas and heavy-duty cleaning.
Microfiber Cleaning Cloths: In addition to mats and mops, we also provide microfiber cleaning cloths for healthcare facilities. These items are made from high-quality materials that are gentle on surfaces but tough on dirt and bacteria. They can be used for a wide range of cleaning tasks.
Cubicle Curtain Disinfection: We also offer specialized services for cubicle curtain cleaning to remove harmful pathogens and maintain a clean environment for your staff, patients, and visitors.
At EverGreen Linen, we are committed to providing our customers with the best possible products to meet their housekeeping needs. Our cubile curtain cleaning, mats, mops, and cleaning cloths are all designed with healthcare facilities in mind, ensuring that your facility remains clean, hygienic, and safe for staff, patients, and visitors alike.
At EverGreen Linen, we stand apart from the competition by upholding a set of values that have guided us throughout our journey. From the very beginning, our vision has been clear – to treat people the right way, whether they're clients or members of our dedicated team. We wanted to create an intimate bond with our clients, fostering a level of trust and understanding that transcends mere business transactions.
Transparency and an engaged management team are the cornerstones of our approach. We don't overpromise, and we're honest about deliverables. Our commitment is to grow strategically throughout the Southeast, seizing opportunities to make a great impact for our clients. At EverGreen Linen, it's more than just a business; it's a commitment to people, integrity, and a vision to grow together. We believe that when you put people first, success naturally follows. If you're new to EverGreen Linen, we invite you to join us on the journey to provide you with exceptional linen services and build a lasting relationship along the way.
To stay updated with our latest developments and industry insights, we invite you to get started by contacting us here or connect with us on LinkedIn.
WE ARE EVERGREEN LINEN SOLUTIONS
Where relationships matter