Healthcare LINEN RENTAL SERVICES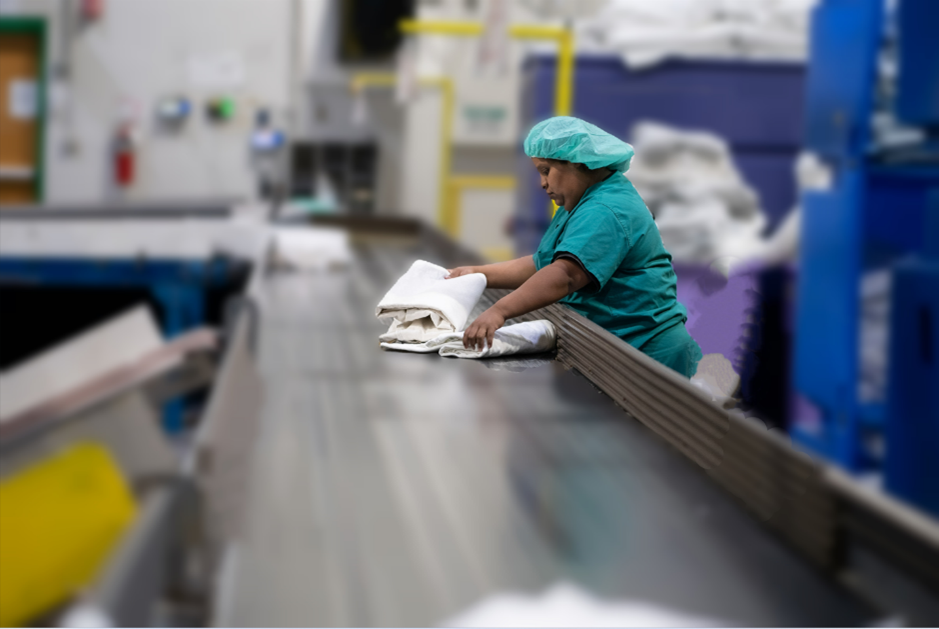 Healthcare Linen Rental Services
EverGreen Linen is proud to offer premium healthcare linen rental services that go above and beyond industry standards for inpatient and outpatient healthcare facilities. Our products are of the highest quality and are carefully selected to meet the unique needs of each facility we serve. We understand that every healthcare setting is different and requires a customized approach, which is why we offer personalized solutions and competitive pricing to meet your specific requirements.
Our commitment to excellence is woven into every aspect of our rental services. From our premium-quality linens to our comprehensive laundry facilities, we ensure that every detail is thoughtfully addressed. Our enhanced laundry processes are designed to ensure the thorough disinfection of your linens, demonstrating our unwavering commitment to delivering service excellence unmatched in the industry.
EverGreen Linen is your trusted partner in linen rental services. Our team of experts is dedicated to working closely with you to understand your facility's needs and develop a tailored solution that meets your unique requirements.
Tailored Solutions to Make Your Linen Program Best In Class:
Quality Linen Products
Disinfected Linen for Your Patients
RFID Tracking Solutions for Staff Apparel
Competitive Pricing
Team of Experts for Seamless Transitions
Whether you need specialized linens for a specific department or customized laundry and delivery schedules, we have the expertise and resources to deliver a solution that meets your needs.
At EverGreen Linen, we are committed to providing exceptional rental services that help healthcare facilities provide the best possible care to their patients.
Contact us today to learn more about our premium products and customized solutions.
At EverGreen Linen, we stand apart from the competition by upholding a set of values that have guided us throughout our journey. From the very beginning, our vision has been clear – to treat people the right way, whether they're clients or members of our dedicated team. We wanted to create an intimate bond with our clients, fostering a level of trust and understanding that transcends mere business transactions.
Transparency and an engaged management team are the cornerstones of our approach. We don't overpromise, and we're honest about deliverables. Our commitment is to grow strategically throughout the Southeast, seizing opportunities to make a great impact for our clients. At EverGreen Linen, it's more than just a business; it's a commitment to people, integrity, and a vision to grow together. We believe that when you put people first, success naturally follows. If you're new to EverGreen Linen, we invite you to join us on the journey to provide you with exceptional linen services and build a lasting relationship along the way.
To stay updated with our latest developments and industry insights, we invite you to get started by contacting us here or connect with us on LinkedIn.
WE ARE EVERGREEN LINEN SOLUTIONS
Where relationships matter