HEALTHCARE GARMENT CLEANING SERVICES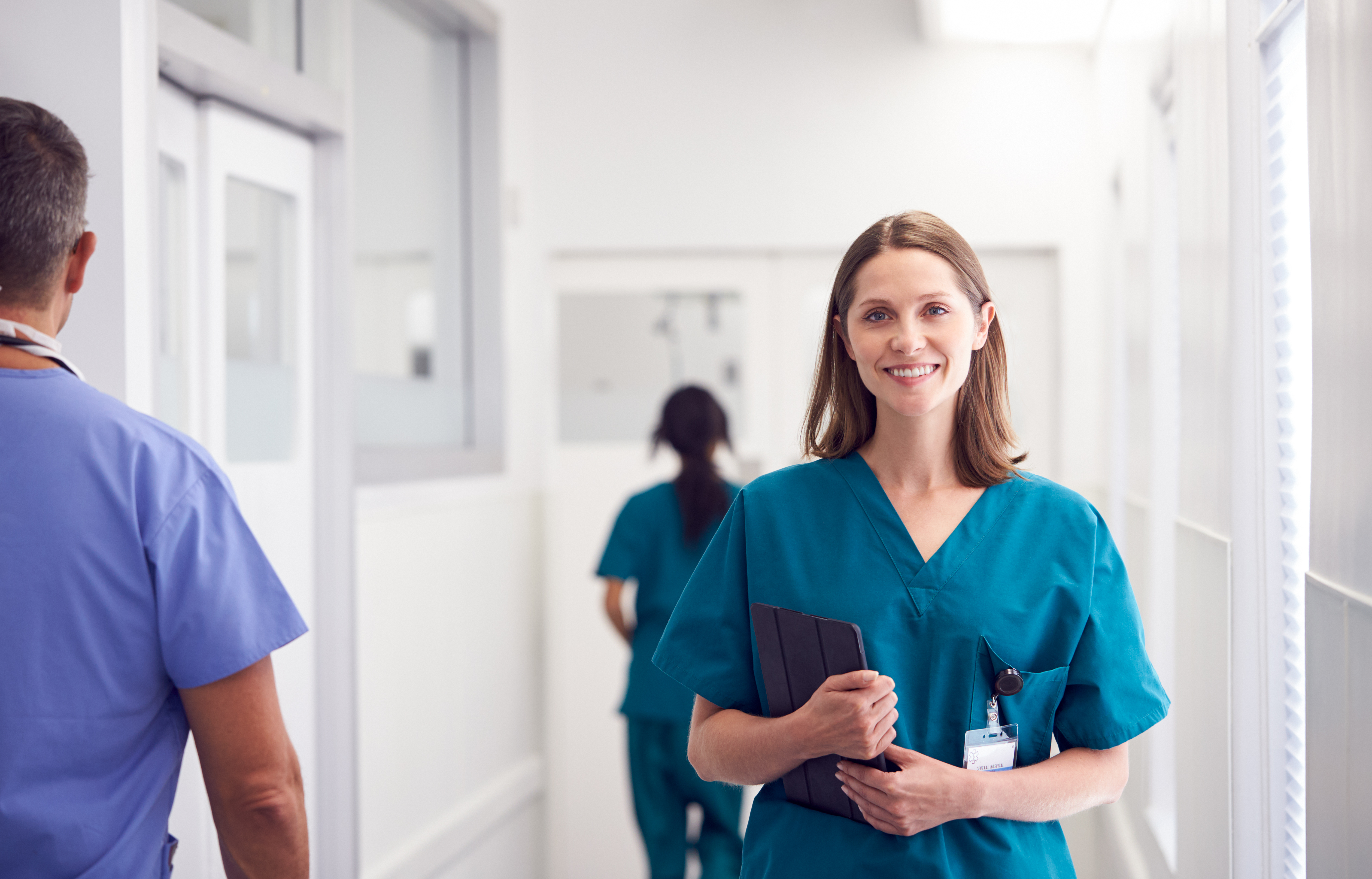 HEALTHCARE GARMENT CLEANING SERVICES
EverGreen Linen is a trusted provider of top-tier healthcare garment cleaning services, catering to the unique needs of the healthcare industry. Our extensive rental product line includes scrubs, lab coats, and employee uniforms, all designed to meet the demanding requirements of healthcare professionals.
In addition to our comprehensive range of garments, we also offer solutions RFID technology and Dispensing Units to better manage garment utilization and reduce loss replacement charges.  Our RFID technology records laundry activity to minimize losses and overcharges, monitors garment usage and aging to uphold quality standards, and provides invaluable data for smarter purchasing decisions.
Our Dispensing Unit solutions are designed to streamline the process of dispensing garments, making it easier for healthcare professionals to access the garments they need while ensuring that they are used responsibly.
At EverGreen Linen, we take great pride in our commitment to quality and customer satisfaction. We work closely with our clients to understand their unique needs and tailor our services accordingly. Our goal is to provide healthcare professionals with the tools and resources they need to do their jobs effectively, efficiently, and with confidence.
If you are looking for a reliable and trusted provider of garment services for the healthcare industry, look no further than EverGreen Linen. Contact us today to learn more about our products and services and to discuss how we can help meet your specific needs.
At EverGreen Linen, we stand apart from the competition by upholding a set of values that have guided us throughout our journey. From the very beginning, our vision has been clear – to treat people the right way, whether they're clients or members of our dedicated team. We wanted to create an intimate bond with our clients, fostering a level of trust and understanding that transcends mere business transactions.
Transparency and an engaged management team are the cornerstones of our approach. We don't overpromise, and we're honest about deliverables. Our commitment is to grow strategically throughout the Southeast, seizing opportunities to make a great impact for our clients. At EverGreen Linen, it's more than just a business; it's a commitment to people, integrity, and a vision to grow together. We believe that when you put people first, success naturally follows. If you're new to EverGreen Linen, we invite you to join us on the journey to provide you with exceptional linen services and build a lasting relationship along the way.
To stay updated with our latest developments and industry insights, we invite you to get started by contacting us here or connect with us on LinkedIn.
WE ARE EVERGREEN LINEN SOLUTIONS
Where relationships matter