At EverGreen Linen Solutions, our leadership team is composed of dedicated professionals with extensive experience in the textile, hospitality, and healthcare industries. This diverse and knowledgeable group is united by a shared commitment to providing exceptional, environmentally responsible linen services to our clients. Under their guidance, EverGreen Linen Solutions has built a reputation for quality, customization, disinfected linen cleaning process, high-quality products, best-in-class service, and competitive pricing. Our leadership team's strong emphasis on collaboration, continuous improvement, and customer satisfaction has been instrumental in positioning the company as a market leader, setting new standards for excellence in the linen services industry. If you'd like to learn more, please contact us and we look forward to you joining us socially on LinkedIn.
Jeff Hoffmann is the co-founder of EverGreen Linen Solutions, bringing over two decades of distinguished experience in the commercial linen service industry. His career is marked by a proven track record as a skilled negotiator, financial expert, client services professional, and a driver of new sales growth.
Raised in Central Florida, Jeff's journey began in his family's laundry business, where he gained invaluable industry insights from the ground up. He furthered his education at Samford University while excelling as a member of the university's football team.
Jeff's career path led him to work within two of the nation's largest linen service providers, where he honed his expertise and developed a vision for innovative and superior linen services.
Outside of his professional pursuits, Jeff finds fulfillment spending time with his wife, Kristin, and their daughters, Ryan and Madison. He also enjoys indulging his passion for fishing the Inner Banks of North Carolina. Jeff Hoffmann is not only a seasoned professional but also a visionary leader, a dedicated family man, and a master of his craft.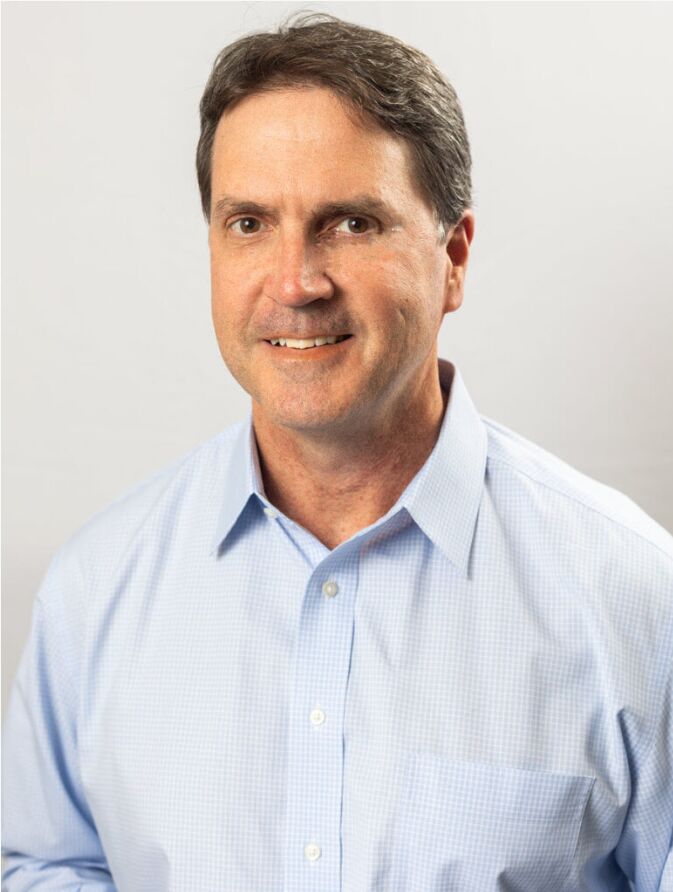 WE ARE EVERGREEN LINEN SOLUTIONS
Where relationships matter